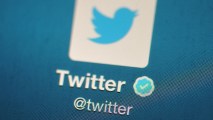 Twitter, she married him. It just took a while.After Llia Apostolou sent a joking message on Twitter looking for a wedding date, a stranger took her up on the offer.The two never did end up going to...
Photo Credit: Bethany Clarke/Getty Images
This story uses functionality that may not work in our app. Click here to open the story in your web browser.