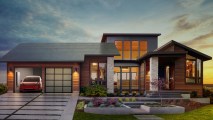 Companies around the world are taking steps to create cleaner, more sustainable ways of living through innovative technologies that can change everyday activities. In mid-April, consumers will be able to...
Photo Credit: Courtesy Tesla
This story uses functionality that may not work in our app. Click here to open the story in your web browser.